At BSDoll, we are committed to providing top-quality affordable sex dolls and services that meet our customer's needs and exceed their expectations. Even though we try to check all the information as carefully as possible but sometimes unforeseen circumstances may happen, which is why we want to assure you that our 100% satisfaction guarantee is in place to address any concerns you may come across. We believe in the quality of our products, and we want you to have confidence in your purchase. Our money-back guarantee provides you with the peace of mind that comes with knowing that if our product does not meet your expectations, you can return it and receive a full refund. Thank you for choosing BSDoll as part of your journey to the ultimate sex experience, and we appreciate your trust and love 🙂

Each sex doll will go through a strict QA TEST before leaving factories with firm privacy-protected discreet packaging and fast-secured logistics. Any severe damage or defects on sex dolls will not occur on your dolls.

Rest assured that all sex dolls will be delivered to you in brand new and original condition, fully functional, and as depicted and described on our website and advertised. Before shipping out the sex doll, we will also send you real factory photos for confirmation.

With 5-star service and as a fast-growing retailer who self-owned 2000+ in-stock sex dolls worldwide, BSDoll will be your one and only choice to buy affordable premium quality sex dolls. On your sex doll journey, we will always be with you.
How Does The Money-Back Guarantee Work?
When you receive your sex doll, it is crucial to conduct a thorough inspection, taking care to examine every aspect from head to toe. We highly recommend documenting the unboxing process with photos or videos before using the doll which will help ensure that any issues can be addressed quickly and efficiently if any.
If you find your sex doll has been damaged during shipping or does not match the model or real photo provided, please contact our support team and describe the issues in detail immediately. Clear photos and videos, as well as any relevant details, are needed so we can diagnose the issue and provide appropriate compensation. Depending on the severity of the damage, we may offer a replacement, partial refund, or full refund.
Incorrect Dolls: If you receive a doll that looks completely different from the factory pictures or website, please send us an unboxing video showing the entire body, head, shipping label, and outside package box. We will investigate the issue with our factory and arrange for a new replacement if needed.

Damaged Dolls:

In the event that your package is severely damaged upon receipt, please file a claim with the shipping carrier immediately. We will offer a replacement depending on the extent of the damage. For minor damage, we will provide you with the necessary repair kits to fix the item.
Missing Items: If your tracking number indicates that your package has been delivered, but you have not received it, please contact UPS/FedEx/other local couriers first to locate the package and if you still cannot find it, contact our customer service for seeking help! If there is something missing in the package, please send us a photo of what you've received and clarify what is missing and we will arrange a reshipment depending on the case.
What'S Not Covered By The Money-Back Guarantee?
Please understand all sex dolls here are 100% handmade and unique, so there will be slight differences. To make the process transparent and set a correct expectations, you will receive photos of your doll before it is shipped out from the factory. Please note that due to differences in screen displays and manual makeup, there may be slight variations in the doll's facial makeup, areola color, vagina color, etc. We have made every effort to recreate the makeup shown in the photographs, but we cannot guarantee a perfect match. Please feel free to raise your hands if you wanna make adjustments, we will be happy to correct them at your request until you are fully satisfied. Additionally, please allow for a slight 1-5cm difference in body measurements and height due to manual measurement. Throughout the whole communication process, please ensure that our email ([email protected]) is not blocked to receive our email information in time.
Minor defects, such as skin scratches, marks, indentations, dents, micro-cuts, minor changes in the skin surface, loose or missing fingernails/toenails, loose or missing eyelashes, and minor differences in facial and body makeup, are not considered severe damage and are not covered by our money-back guarantee. However, these minor defects can be fixed according to BSDoll's guides. If a nail falls off, for example, it can be reattached using our TPE glue. If the skin is slightly stained, it can be cleaned with TPE stain remover.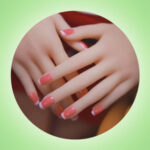 Finger & Toe Nails: The nails on your sex doll may be loose during shipping or after you receive the package because the factory just uses weak glue to ensure that the nails can be removed by the buyer if they wanna do a personal wearable manicure for their dolls. If a nail falls off, you can easily re-attach it using TPE glue. To make it simple, any nail or eyelash glue used by women, even 502 glue can be used to refix nails. >> Here is a video on how to stick sex doll fingernails.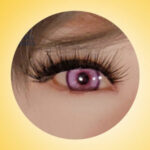 Eyelashes Fell: Please note that a protective spongy eye mask will be attached to the sex doll's face to protect her eyes & eyelashes during the shipping process, and even if an eyelash falls off, you can re-attach it yourself using our TPE glue. Since TPE head is not permanent makeup, you can also buy the eyelashes you prefer and change them for your dolls. >> Here is a video on how to stick sex doll eyelashes back.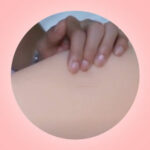 Minor Skin Blemishes: Slight changes in the skin surface caused by the manufacturing & delivery process, such as injection sites, mold seam lines, scars on top of silicone heads, minor scrapes, and a bent neck during long-distance delivery are not unique in BSDoll but waiting-to-solving problems industry-wide, which are not covered by our money-back guarantee. BSDoll can provide assistance and repair tools, and we encourage you to make reasonable repair attempts first.
User Damage: If any damage is caused by customer's improper usage or negligence, the doll will not be covered under this warranty. This includes hyperextension of the limbs, fracture of the skeleton, and tearing of the opening. We reserve the right to review the doll and assess the source of damage based on all information provided. The final decision will be at the sole discretion of BSDoll.
Used Items

: Please understand sex dolls are personal adult products so that any sex dolls that have been used are not eligible for our guarantee. However, we will do our best to suggest a solution to any issues you may encounter.