At BSDoll, we are dedicated to making top-quality products and excellent customer service accessible to everyone. In this section, we would like to cover our commitment, as well as our policies on order cancellations, refunds, and returns. After reading this page, you can confidently rest assured to shop for sex dolls with us. If you have any further questions or concerns, our dedicated customer support team is 24/7 online to assist you.
While BSDoll offer the most flexible cancel, return, and refund policies of any sex doll seller, it's crucial that once you place an order and paid in full, your purchase is considered a final sale. So we encourage you to confirm everything before you pay. If you did not decide yet, you can check our factory photo list carefully or raise questions to our 24/7 online customer service team and we would be happy to provide useful guidance.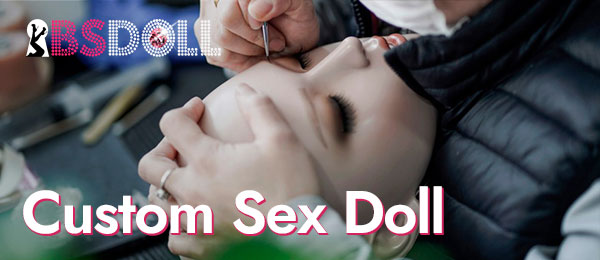 All custom sex dolls are made-to-order for each Buyer but we still offer a flexible custom sex doll cancellation policy as follows:
👉 Orders placed in 24 hours, you can easily cancel it and we would be happy to process a full refund.
👉 After 24 hours, our factory will begins to work on your customized doll. This involves purchasing materials, allocating time, and incurring costs. We work within strict time constraints to ensure that we meet our delivery guidelines. If you want to cancel the order before the package is shipped, it will be subject to a Seller's restocking fee of 15% of the value of the Product order. BSDoll will provide to Buyer a refund of funds paid minus the Restocking Fee to the Buyer's original payment method.
❓Why do we charge restocking fees for custom sex dolls?
Our customer representatives incur additional costs in handling the sale, including communication with both the buyer and the factory, and also fees that occur in manufacturing processes such as processing, makeup, and transaction. If you cancel an in-process or finished doll, we must keep the price down to deal with these unsuccessful orders.
👉 Once the package is shipped out, the order cannot be canceled since the courier already take over the package and we are not able to get it back. But still, we will try to find a resolution with you case by case.
Orders can be modified in most cases before shipment. During the manufacturing process, if you wanna change details or do upgrades, please contact [email protected] to confirm if it can still be modified before you pay for any price differences.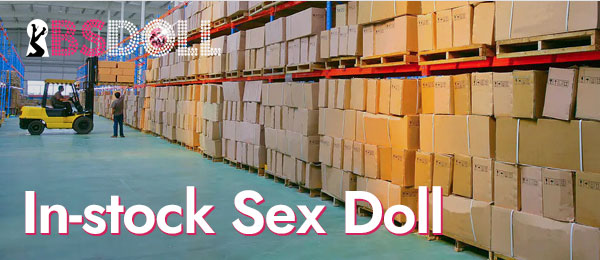 In-stock doll orders are not able to get a full refund once the order is placed and paid. We will check if we could cancel the delivery first and then let you know how much we could refund.
👉 If you changed your mind during the delivery process, you should accept the package first and return it to our local warehouse. It's impossible for our customers to return the package to us by rejecting the package because we are not able to receive it. Or you will be responsible for the loss of the package.
👉 If you changed your mind after receiving the package, please do not open the package and return it to our local warehouse.
The product must be in its original condition for us to accept a return back. To obtain the address of our warehouse, please contact our online customer service. Please note that the return shipping fee must be borne by the customer. Upon arrival at the warehouse, the package will be thoroughly checked to ensure the package is unboxed and meet our return standards. If approved, we will issue a partial refund via the original payment method, which will be the original order value minus the exact shipping fee and a 15% restocking fee.
❓ Why do we charge restocking fees for in-stock sex dolls?
the warehouse system is connected to our order center. Once you paid, they will arrange delivery immediately but there is a time delay in sending back the tracking number but the shipping fee and handling fee are deducted already. Also, the time and materials involved in inspecting, repackaging, and restocking are not insignificant.
Check and Report Concerns Upon Receipt
To ensure your satisfaction with your purchase, we recommend thoroughly inspecting your sex doll from head to toe upon receipt. In case you have any complaints or dissatisfaction, please contact us at [email protected] within 24 hours of receipt and attach any photos or videos for a quick check. Please handle the doll properly to avoid causing any damage. If the product is damaged due to improper use, you will not be eligible for any return or exchange services. We appreciate any feedback, positive or negative, which can help us work with our factories to avoid similar issues in the future.
If you find your sex doll has been damaged during shipping or does not match the model or real photo provided, please contact our support team and describe the issues in detail immediately. Clear photos and videos, as well as any relevant details, are needed so we can diagnose the issue and provide appropriate compensation. Depending on the severity of the damage, we may offer a replacement, partial refund, or full refund.
Incorrect Dolls: If you receive a doll that looks completely different from the factory pictures or website, please send us an unboxing video showing the entire body, head, shipping label, and outside package box. We will investigate the issue with our factory and arrange for a new replacement if needed.

Damaged Dolls:

In the event that your package is severely damaged upon receipt, please file a claim with the shipping carrier immediately. We will offer a replacement depending on the extent of the damage. For minor damage, we will provide you with the necessary repair kits to fix the item.
Missing Items: If your tracking number indicates that your package has been delivered, but you have not received it, please contact UPS/FedEx/other local couriers first to locate the package and if you still cannot find it, contact our customer service for seeking help! If there is something missing in the package, please send us a photo of what you've received and clarify what is missing and we will arrange a reshipment depending on the case.
For more details about how the money-back guarantee works, please click here.
DO NOT RETURN THE PACKAGE DIRECTLY
Generally, returns are not accepted for adult products. As a buyer, you wouldn't want to purchase a doll that has been previously used by other people, correct? If you have a valid reason for a return, please ensure that the product is in new condition. Our team will thoroughly inspect your doll package, and if we find any violations of our return policy, a refund will not be issued, and the incident will be reported to credit agencies in some serious cases.
Once your refund request is approved, BSDoll financial department will deal with your refund in 48 hours and the corresponding amount will be sent back via your original payment method.
Refund Expected Timeframe
PayPal Credit (5 Business Days)
Credit Card/ Debit Card (3-20 Business Days)
Late or Missing Refunds
If you haven't received a refund outside the timeframe. Simply contact us and we will check the exact status and help you out.
Before shipme

n

t, we encourage you to contact us to confirm if you can still change your shipping address. Since there is a time interval for couriers to send back the tracking number, we cannot guarantee the success of changing shipping address but we will try our best to make the as smooth as possible.

Once the package is shipped out

, the sender address on the shipping label is the address of a local courier company, not our warehouse address. Therefore, if you are not available to sign for the package, please contact us to change to another address. Please understand whether the address change can succeed is controlled by the carrier, BSDoll cannot guarantee the success of changing the address.  Again, for both in-stock and custom orders, it's ineligible to return the package by simply rejecting it since we are not able to receive it. We suggest you contact our online customer service to confirm the status of your order and get a suggestion for the next step. Or you will be responsible for the loss of the package.